Switchpoint Board of Directors
Dr. David Dangerfield (Board Chairman) has over forty years working in the health care industry. 25 of those years he was the CEO of a comprehensive community mental health company. Under his leadership the Company grew from a twenty five million gross revenue to over one hundred million. He and his team not only provided significant services they developed with multiple funding sources 800 units of affordable housing. After his retirement from Valley Mental Health he worked over five years as the CEO of Avalon Healthcare Inc. A privately held post acute care company operating in nine states with gross revenues of three hundred fifty million. They also operated five subsidiary companies with ultimate reporting to him as CEO. Through the years he has served on multiple non profit charitable organization's Board of Directors and often been a member of their Finance Committee.
---
Bruce Jenkins, (Board Vice Chair) Attorney.  Bruce's practice focuses primarily on real estate, planned communities, condominiums, construction defect, housing for elderly persons, land use, business organization, and civil litigation.
Bruce was inducted into the College of Community Association Lawyers in October 2012.  Bruce was the Founding Partner of Jenkins Ronnow Jensen and Bayles in 1997 and continued until 2010, when he became the Managing Partner for Vial Fotheringham SG, LLP. During the years 2006-2008, Bruce was also In-House Council for a developer of properties resort and high-end communities. Bruce has been an expert witness on developer duties in the common interest communities.  He began his law career in St. George, Utah as an Associate for the Law Firm of Snow and Jensen, P.C.  Prior to that he interned for the Alaska Supreme Court, Justice Burke, as a Judicial/Extern in the Summer of 1990.
Bruce has been actively involved in drafting legislation in Utah for common interest communities Legislation since 2007: serving as Vice Chair on the Utah Legislative Action Committee since 2009 to present, and Chair on the Utah Legislative Analysis and Drafting Committee since 2009 to present. Bruce has testified before legislative committees on proposed amendments to Utah condominium and community association acts.
Bruce is quite active in local, state and national associations, and frequently speaks at national, state and local seminars and symposiums. He regularly trains property managers and Association Board members and has published several articles on homeowner association matters.  He is a member of College of Community Association Lawyers (CCAL), the Utah Legislative Action Committee (LAC), Community Association Institute National (CAI), UCCAI (Utah Chapter Community Association Institute), and Member/Director of Southern Utah Sub-chapter of Community Association Institute.  Utah Business Magazine designated Bruce as one of Utah's Top Lawyers 2008-2010.
Bruce is married to Shari Jenkins.  They have two girls, Jami and Aly.  Jami is married to Tyne Seegmiller and together they have three children.  Aly studies art at Brigham Young University.  Bruce loves the outdoors, adventurous activities, and family.
---
Gai Bowler Cannon (Board Treasurer) is a native of St. George and worked for Lins Marketplace for 25 years. The next 13 years she was employed by Washington County as the Washington County Justice Court Administrator. Gai is currently retired and enthusiastic about the path of Switchpoint.
---
Jimmie Hughes, (Board Member) City Councilman was born right here in St. George in 1970. He grew up on the corner of 500 South and 500 East. He attended East Elementary, Dixie Jr. and High School as well as a short stay at Dixie College.
Shortly after serving 2 years in Brazil as a LDS Missionary, he went to work for a highly rated financial institution in California. He was trained and worked as a real estate appraiser and eventually was trained in the wholesale mortgage business. Jimmie worked there for over 12 years in California, Salt Lake City and finally back to St. George.
Once back in St. George Jimmie decided to follow the American spirit of independence and become self employed. He has been a partner in several business ventures and is currently an independent mortgage broker, appraiser, and partner in a company that provides capital to small business and last but not least, a cattle rancher. Jimmie likes to say, "When I grow up I just want to be a rancher!" Owning a ranch is a good excuse for Jimmie to get out of the office and be in the outdoors. It is on the ranch that he learned the value of hard work.
Jimmie currently serves as the Secretary/Treasurer of the Washington County Farm Bureau. This organization has boards in counties throughout the state. Delegates from these boards meet annually to vote on legislative policy that we support. These policy recommendations are then presented and lobbied for in the Utah State Legislature.
Jimmie is married to Tawny and together they have five children. One of Jimmie's motivations for serving his community is to help ensure a safe and happy environment for my kids to grow up in. I want them to have the opportunity to stay here once they are grown.
---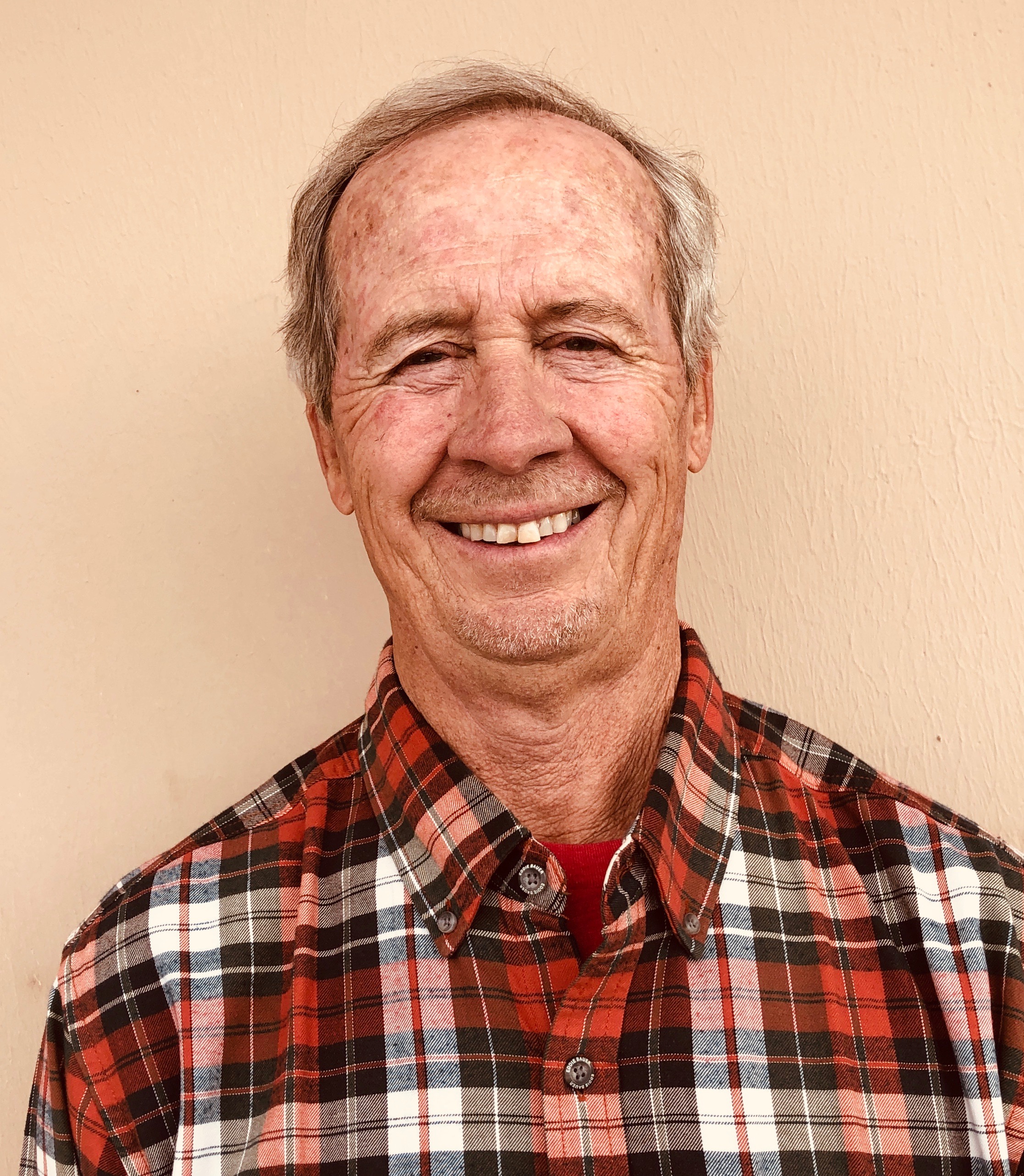 Bob Nicholson (Board Member) currently works as a planning consultant to the city of Santa Clara.   Bob works with the city staff on planning and zoning issues and makes presentations to the city Planning Commission and City Council.  Since 2011, Bob has also served as a planning consultant to Leeds Town.  He assist the Town Planning Commission and Town Council with land use development applications and related land use issues.
From 2010 to 2014 he served as the Community Development Coordinator for City of St George, which was a part-time position.  He was responsible for updating the City General Plan, and other planning related tasks.
 From 1985 to 2010, he was the Community Development Director for the City of St. George, Utah.  He was responsible for General Plan development, planning & zoning administration, development review, downtown redevelopment, and related tasks.  Served as staff to City Planning Commission and other boards, and have supervised various divisions, including building inspection.
---
Mary Helen Stricklin (Board Member) is currently the Director of Nursing Services and Palliative Care for Intermountain Healthcare Dixie Regional Medical Center.
She has been a registered nurse for 40 years and has worked for Intermountain Healthcare for 20 years.
She holds a master degree in Nursing, National Certification and experienced in health care administration, quality improvement, patient safety, Palliative Care, and
Transitional Care Management.
---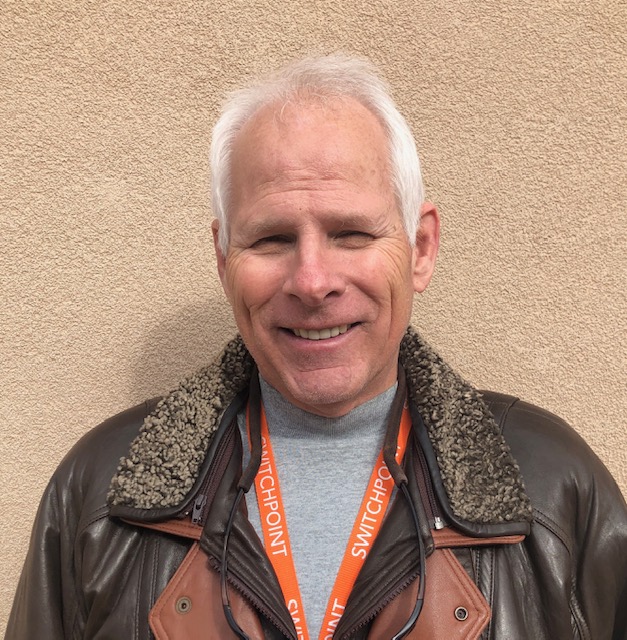 Wayne Hepworth (Board Member) has 31 years of financial planning and advising in St. George
and has lived here since 1986. He has 5 kids and 5 grandchildren. He is newly married to Linda
and is enjoying his recent retirement. Wayne's hobbies are reading, pickle ball, and travel.
---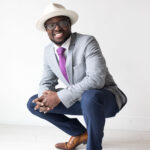 Abraham Thiombiano (Board Member)
Originally from Burkina Faso, West Africa, Abraham is a long time Southern Utah resident passionate about helping others achieve their goals and become their best selves. Married to Chelsey and we have two young daughters- Olyvia & Zuri. Abraham lives by the motto 'Be the Switchpoint' and loves being a part of a transformational organization like Switchpoint. A Business and finance degree graduate of the Udvar-Hazy School of Business at Dixie State, Abraham has spent the last 16 years working in banking, commercial, and residential real estate. In 2020, he was recognized by Re/Max Corporate for reaching the $100 million sales mark in 2020 and has received both the Re/Max Hall of Fame and the Re/Max Platinum Club awards. His favorite pastime is spending time with this family and reading John Grisham novels
.