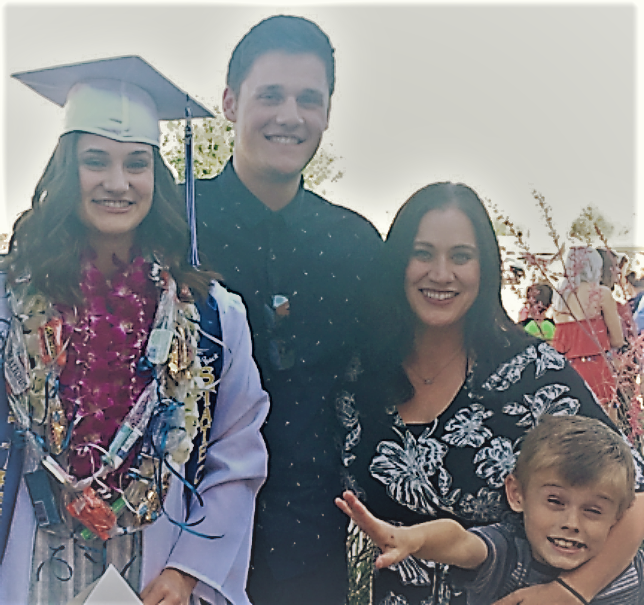 Jessica's Story
They say it takes a village to raise a child.  You have all impacted my family's lives in so many ways.  I remember sitting in your office, in tears, so scared of my future.  In an instant, my world changed and I was homeless, penniless and had 3 children that were counting on me to protect them.  The burden of that was unbearably terrifying.  You put a deposit down so we had a home, got me food from the pantry, clothing and hygiene items and awesome life skills through the Circles program.  You were there to cover the basics so I could get a job, go to school and get my family out of poverty.  This journey has not been easy, and I still struggle everyday.  But I look back to where I was, and see where I am today and feel so grateful.  I see my kids happy and thriving because they don't have to worry about where they were going to sleep or go to school hungry.  I know the outcome of their lives would be very different if it were not for your help and support.  So thank you, from the bottom of my heart.  This sweet girl of mine is graduating and has a smile that lights up a room.  You have all had an impact in that.  Love you all so much.  Thanks for being my village!
Katrina Polito moved to St. George from South Carolina in 2015 determined to start a new life of sobriety and be a positive role model for her two young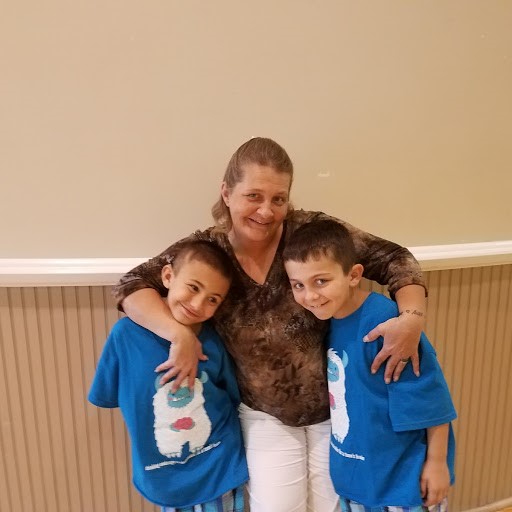 children.  She sold everything she owned and hopped on a bus with only 8 bags of luggage to her name.  Katrina was able to move in with her family while she was looking for employment.  The opportunity of working for RAM as an aerospace technician and coil assembly worker became available and Katrina applied.
"I was so excited when I learned that I had the job.  At first, I wasn't sure if it was for me.  But I have been able to stick with it and continue learning and adding to my skills.  It is the first job I have ever had that offered health benefits, vacation and sick time.  I have already had four raises since I started work and am so thankful every day for my employment with RAM," states Katrina.
After several months of employment, Katrina was able to rent her own basement apartment.  It was at this time that one of the allies in the Switchpoint Circles program – who also happened to be in her church – approached Katrina and told her what the program was about and that she felt Katrina could benefit from getting involved.
"The Circles program sounded like an amazing opportunity for me.  I would be learning how to budget so I could get out of debt and repair my credit, set goals, learn to save and be a better parent.  And I could learn these skills to better myself for free?  Who wouldn't want to take that challenge!
Katrina says that since she joined the Switchpoint Circles program, it is the first time that she has ever lived on a budget.
"I never learned this skill before.  It has been so eye-opening and confidence-building to know that I am in control of my finances and I can save money.  My allies have helped me a lot with this.  They even took me to a credit union to get me a gas card so I could start the process.  They didn't have to do that. But I had never done anything like that before and it was a tremendous help," Katrina said.
Katrina has also been able to make many new friends with Circles.  It is part of the curriculum.
"Networking and expanding your social capital is an entire class within Circles.  You wouldn't think that would be important.  But now I see that the more I reach out the more help I receive.  It's almost like a secret of middle class.  But the program teaches you these little helps and you have opportunities to apply them through the experience, " Katrina stated.
"The biggest lesson I have learned with Circles is that when you have a problem, don't run away from it.  The problem will only follow you.  You need to stay your ground and face your fear head on.  Take care of it and don't let it control you.  When childcare for my two boys fell through, my first instinct was to run away – run back east to be with my daughter so she could watch my boys.  That would have been the worst thing to do.  I would have thrown myself and my family back into the circumstances that dragged me down in the first place.  My allies talked with me about other possible solutions.  They suggested I check with my church to see if there was someone who wanted to make some extra money.  I never thought of that.  This ended up working out great for me.  My neighbor was willing to watch them and now I have another friend I didn't know I had.  This program takes work but it is worth it.  I am so grateful every day for my involvement with the Switchpoint Circles program.  It has helped me change my life."