At Switchpoint, we believe in the transformative power of donations. Regardless of size, each contribution takes us one step closer to achieving our mission of ending homelessness and improving lives. We invite you to embark on a journey with us, exploring how your generosity can create real transformation in the lives of those experiencing homelessness. Together, we'll delve into the multifaceted approach that drives our mission through various strategic revenue streams, ensuring a sustainable and comprehensive impact.
Understanding the Challenge:
Homelessness is a complex and persistent issue that affects countless individuals and families. While it may seem overwhelming, every donation plays a crucial role in addressing the root causes of homelessness and providing solutions that lead to lasting change.
The Impact of Your Donation:
Shelter and Housing:

Donations allow us to provide safe and stable housing for those without a home. This isn't just about a roof over their heads; it's a foundation upon which they can rebuild their lives.
Supportive Services:

We offer various essential services, from mental health support to job training, that equip individuals with the skills they need to regain their independence.
Empowering Transformation

: It's not just about meeting basic needs; it's about enabling individuals to transform their lives. Your donation gives people the resources and tools to break free from the cycle of homelessness.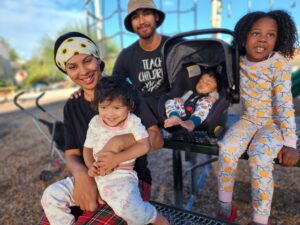 We've had the privilege of witnessing remarkable transformations thanks to the support of generous donors like you. We have many stories that are a testament to the power of collective action:
We have had clients who were on the streets, battling addiction and despair. With the help of donations, we have been able to provide them with a supportive environment to rebuild their life. Today, they live in our permanent housing; others rent their own space. They become our biggest advocates for those still on their journey.

We help many military veterans who are struggling with PTSD and homelessness. Through donors' generosity, we can offer them counseling and assistance with housing. Today, many are employed and living a fulfilling life.

We have helped families reunite. Thanks to donations, we have been able to reconnect a homeless mother with her children who had been placed in foster care. They're now a happy, united family with stable housing and support.
The Transformation
The journey from donation to transformation is a path that leads to a brighter, more hopeful future for those experiencing homelessness. Your generosity, regardless of the amount, is the spark that ignites a profound change in the lives of those in need. By contributing to our mission at Switchpoint, you're not just addressing a problem; you're actively participating in transforming lives.
Your donation provides hope and lays the foundation for lasting change. It offers shelter, support, and opportunities that empower individuals and families to regain control of their lives. Each dollar you contribute is a step closer to breaking the cycle of homelessness, and it's a testament to your commitment to making a tangible difference in the world.
At Switchpoint, we offer impactful ways for you to contribute to our mission. Your one-time donation, whether a single act of kindness or a more substantial gift, provides immediate support, helping us respond to the urgent needs of individuals and families facing homelessness. It's a tangible gesture of compassion, offering a lifeline to those in crisis.
But the impact of your support doesn't stop there. Monthly donations are a powerful commitment to lasting change. By becoming a monthly donor, you join a community of dedicated individuals who provide consistent, reliable support. This sustained contribution allows us to plan and implement long-term solutions, ensuring we can continue our mission to end homelessness.
Your monthly donation isn't just a financial commitment; it's an investment in hope and stability. It's a pledge to be a part of the ongoing solution.
Join us in this journey, and choose the giving option that aligns with your passion and capacity. Whether it's a one-time gift or a monthly contribution, your support is the key that turns lives around and plays a pivotal role in ending homelessness for good. Together, as a united force, we can turn the dream of transformation into a tangible reality.